By admin | January 11, 2012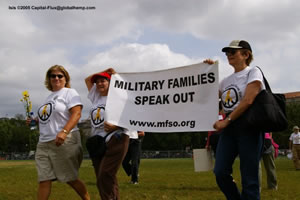 Military Families Speak Out – Orange County Chapter is an organization of people who are opposed to war in Iraq and who have or had relatives or loved ones in the military. Our parent organization, Military Families Speak Out was formed in November of 2002 and has contacts with military families throughout the United States, and in other countries around the world. Our membership currently includes over 2,800 military families, with new families joining weekly.
---
Comments are closed.
---